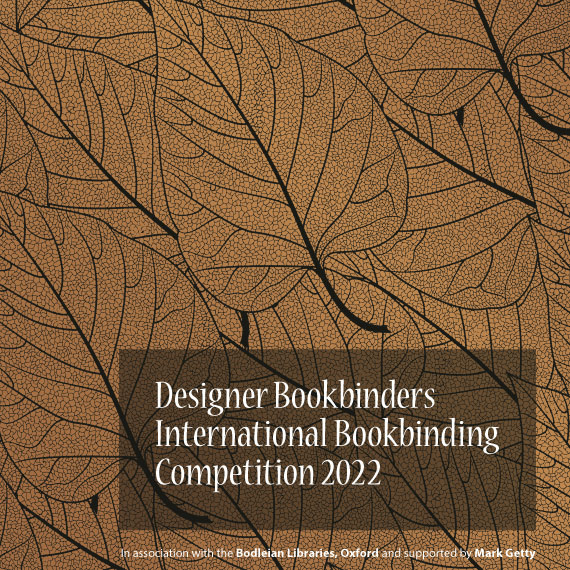 Have you heard of the Designer Bookbinders society in England? Along with the Society of Bookbinders and the Guild of Book Workers it is one of the foremost groups devoted to the craft of fine bookbinding. Designer Bookbinders began over fifty years ago and runs regular exhibitions and competitions. They are dedicated to the encouraging the highest standards in bookbinding. Its membership includes some incredibly talented and highly regarded makers in the fields of fine bookbinding, book arts and artists' books, each with a passion for presenting the bound text as a unique art object, encompassing text, structure, illustration, print and paper. Since 2009 Designer Bookbinders have had an International Competition where impeccable technique, individuality and innovation are highly regarded and encouraged.
This year, in association with the Bodleian Libraries, Oxford, and supported by Mark Getty, the DB International Competition 2022 " A Gathering of Leaves" will have the very broad Botanical theme of gardens, garden design, plants, trees etc etc. You can find out more about the competition here http://www.designerbookbinders.org.uk/competitions/dbibc/dbibc.html and you can register here http://www.designerbookbinders.org.uk/competitions/dbibc/2022/international_competition.html
There are fantastic prizes which will be announced at the Award Ceremony which will take place in Oxford in June 2022. Why not take a look at some of the entries in previous years. The standard of binding is high and the designs will often amaze you. Perhaps you will represent Australia in the finals in 2022.