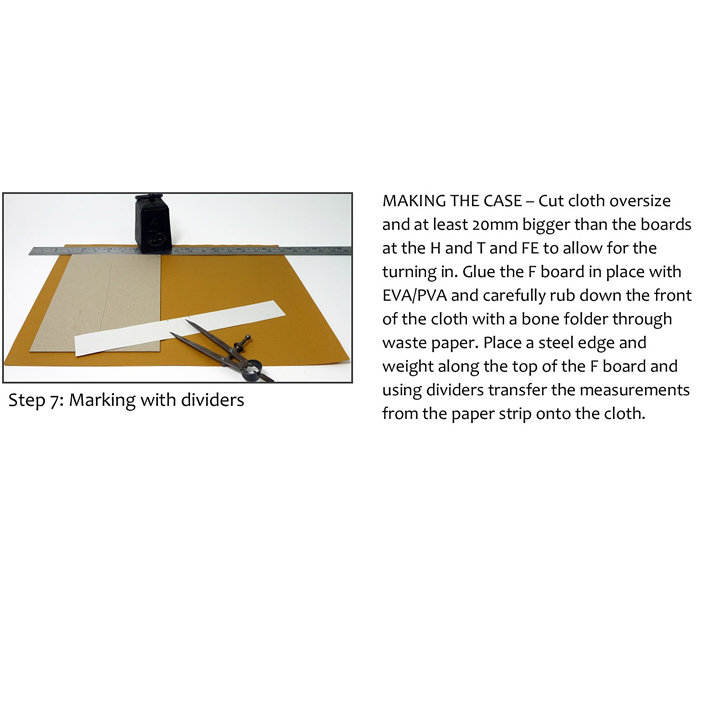 Recent bookbinding publication
Board Attachment by Nicky Oliver and Karen Vidler
Published by the Society of Bookbinders, 2019
Bookbinders Nicky Oliver and Karen Vidler decided to write the Board Attachment pamphlet after conversations with Bookbinding teacher Maureen Duke and the many students they have taught over the last 10 years. All agreed there is a need for short, easy to follow bookbinding manuals as unrefereed YouTube videos are not meeting the need in providing guidance to learning bookbinding techniques to a high standard.  The authors were seeking to meet this need by writing this manual of some foundation skills in hand bookbinding that they would loved to have read during their early bookbinding education and training.
This short book is part of a group of pamphlets published by the Education & Training committee, Society of Bookbinders, UK. This is a branch of the Society focused on passing on skills and knowledge in bookbinding, preserving this traditional craft. This pamphlet is a valuable manual for those seeking to complete the societies Certificates of Competence as it focuses on the main operations for cased-in, library style and laced-on board binding with finesse. Using both images and text the manual guides the beginner or professional through foundation skills and techniques from preparing the book for attaching the boards through to the completed binding. Includes a list of references for further reading and guidance.
This pamphlet is dedicated to Maureen Duke.
*****************************************************************************
The authors recommend this pamphlet as a complimentary publication to Kathy Abbotts excellent Bookbinding: A Step-by-step Guide also available from Andersen's Bookbinding Supplies. Both books are suitable for amateur and professional bookbinders, book restorers and professional conservators.