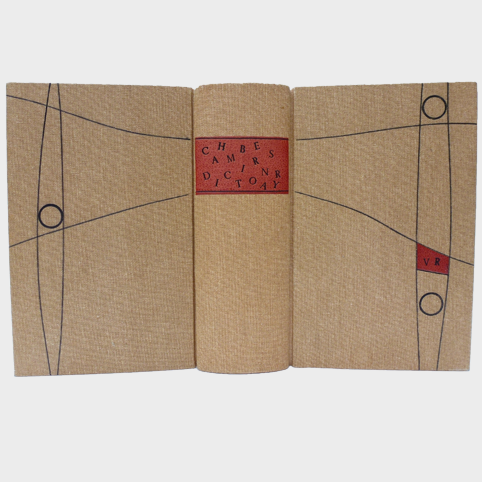 Hi folks,
Cali here from Andersen's bindery. It has certainly been a while since I managed to correspond with you. I am so excited for the year to come. There are so many great bookbinding events coming up. We are starting with some classes in book repair at the NSW Guild of Craft Bookbinders with the extremely knowledgeable Karen Vidler (Karen & Nicky Oliver have a fabulous booklet available here on board attachment). Then in June the "Dynamic Duo" are back, that's right, Dominic Riley and Michael Burke are coming out from England again after a busy schedule of teaching around England and over at the San Francisco Centre for the Book. We are hosting them at Andersen's Bindery and at the NSW Guild. Then in July the Queensland Guild are hosting Bind23 at the University of Queensland. The conferences are always fun and informative and of course you can enjoy the opportunity of seeing & touching the goodies for sale on the trade tables where all your favorite suppliers will gather to show off their products. So many bookbinding opportunities in the coming months!

If you have the opportunity don't miss Dominic Riley and Michael Burke. Dominic will be teaching three classes which tie in beautifully together. Beginning with his "Creative Gold Tooling" class where you will learn how to make your own tool and create free form designs with real gold foil onto leather panels in preparation for your own book cover designs. Then hone your skills with Knife sharpening, Leather paring and covering. All the essential skills to begin making your own beautiful leather books. Dominic's final class will be a five-day class where you will make a commercial leather binding with a cloth joint. You will be able to utilize the skills you learnt in the previous classes to pare your leather with your perfectly sharpened blade and then later you can personalize your book with the skills learnt in the gold tooling class. Perfect! If you have attended classes with Dominic before you know you will be thoroughly entertained throughout.

Michael will be teaching a diverse set of classes this year. Starting with a Limp Vellum binding, this traditional binding from the sixteenth century is such a treat, there is nothing like holding a beautifully crafted vellum book in your hands. Michael will then be teaching the Library Style binding (pictured) which is perfect for those big heavy books which get a lot of use. If you need to produce a nice strong binding this is the class for you. That brings us to Michael's final class, the fascinating little structure known as the Box Binding. This is a traditional Islamic style binding with wooden boards covered in leather built into its own box. Check it out! These classes are booking out quickly and we have very limited space so if you are keen secure you place with a deposit now.
I look forward to meeting you face to face at some of these events so please come and introduce yourself.